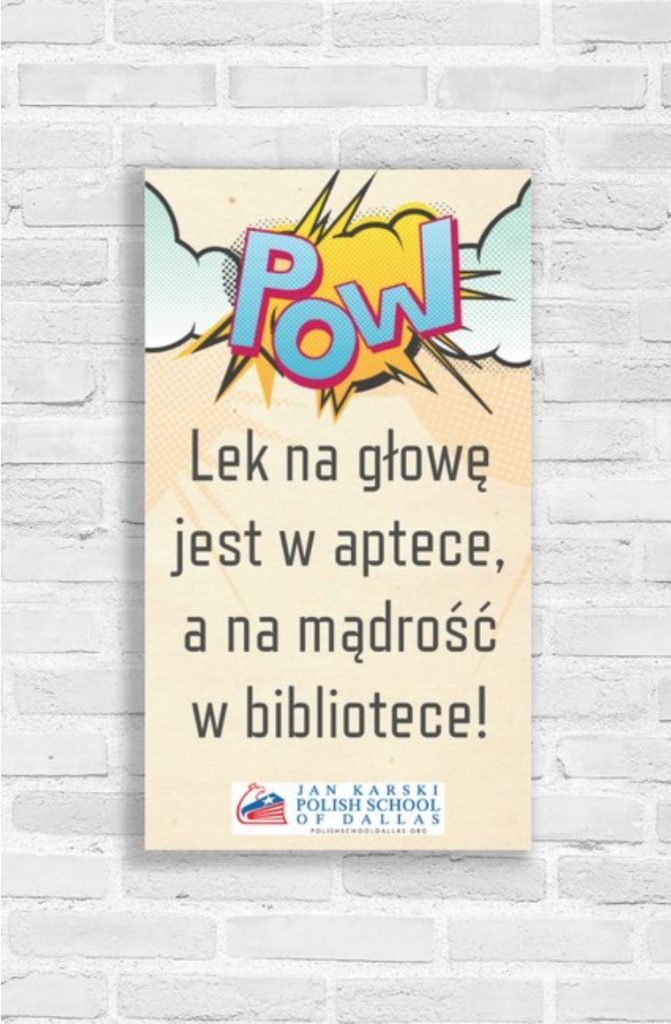 We have a small library that offers a variety of mostly children's books in Polish language. Although, there are some historic and modern, fiction and non fiction titles for teenagers and adult readers. The library is free to use for all our students and families.
Anything that can be found on the shelves has been donated to our school. The collection is always changing and expanding, as we still accept donations of current reading in a slightly used condition.
The only rule for using the school library is to bring the book back. There is no catalog, no library cards. Well, we don't have a librarian 🙂 There is self service. You can borrow whatever you want, during the classes, and when you are done, please, return in back on the shelf.